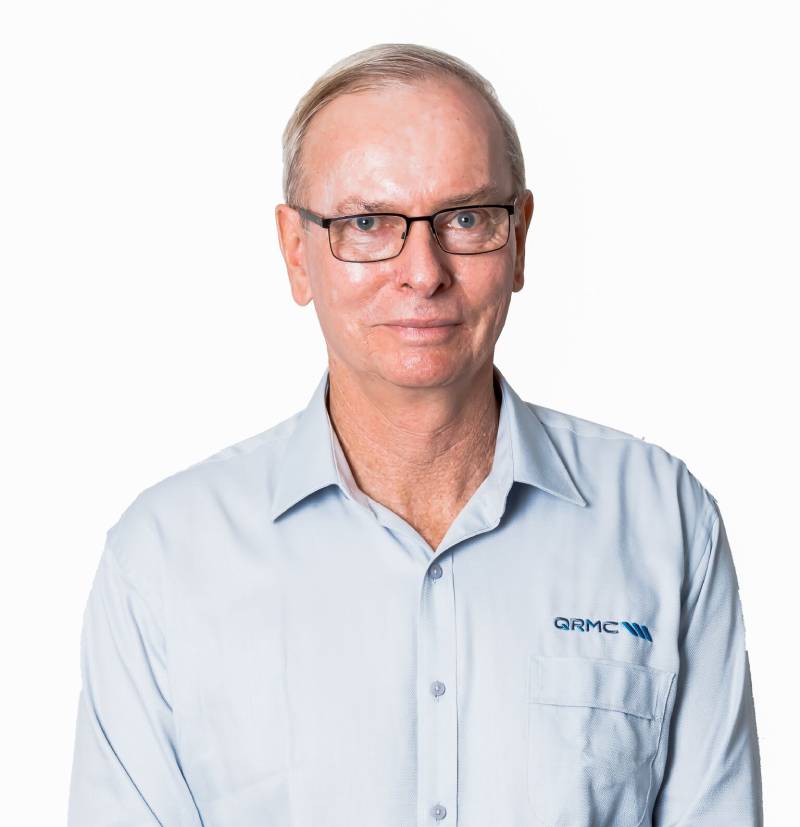 Steve O'Rourke
Director
Steve O'Rourke joined the QRMC team as Director from a platform of founding and then managing a Civil and Environmental Engineering Consultancy for more than a decade. Preceding this, he spent seventeen years working in the public sector as a project manager designing and delivering major infrastructure projects. This saw Steve in a variety of roles from Site Engineer through to Senior Project Manager, overseeing significant budgets and managing multidisciplinary teams.
As part of his work as a consultant, Steve has undertaken a wide range of Risk Management Studies, particularly focussing on infrastructure works and development of enterprise risk management programs. These Risk Management works have complemented his existing skill base in undertaking Value Management and Strategic Planning Studies throughout Australia.
Steve's safety auditing experience includes construction, manufacturing, health and entertainment industry audits, checking compliance against AS4801, relevant Safety and Electrical Safety Legislation and the National Self Insurance Audit Tool. Steve has also developed and helped implement Quality, Environmental and Work Health and Safety Management Systems for a range of organisations. These activities have utilised Steve's extensive management experience gained over his years in the private and public sector managing organisations of up to several hundred staff, across a wide range of disciplines.
Underpinning his practical experience, Steve holds an MBA, Bachelor of Engineering (Civil), plus a number of Graduate Certificates and Graduate Diplomas. Professional Memberships include being a Fellow of Engineers Australia (NPER Registered), Registered Professional Engineer in Queensland (RPEQ), Practitioner Member (Registered Facilitator) of the Institute of Value Management Australia and a member of the Risk Management Society (RIMS). Steve is also a Lead OHS Auditor and Lead Quality Auditor certified by Exemplar Global.
Qualifications and Memberships:
Bachelor of Civil Engineering, University of NSW, 1980
Local Government Engineers Certificate, 1984
Post Graduate Diploma in Management, Deakin University, 1991
Masters of Business Administration, Deakin University, 1995
Graduate Certificate in Human Resource Development (Value Management), University of Canberra, 1996
Graduate Certificate in Risk Management, Qld University of Technology, 2006
Senior Road Safety Auditor
General Safety Induction for the Construction Industry
Fellow of Institution of Engineers Australia
Member of the Risk Management Institution of Australasia
Member of the Institute of Value Management Australia
Accreditations:
Registered Professional Engineer Queensland (RPEQ 6126)

OGC Gateway Review Team Member

Accredited as a Gateway Reviewer for Transport for NSW, Projects Queensland, Victoria Department of Treasury and Finance and Western Australia Department of Finance

Exemplar Global Accredited Lead Auditor OHS Management Systems

Exemplar Global Accredited Lead Auditor Quality Management Systems



Tailored solutions for your business
We invite you to contact us and discuss your needs.
Contact Us